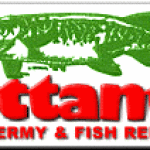 Fittante Taxidermy is proud to lead the way in unsurpassed fish reproductions. We make our molds in-house and offer dozens of different sizes and positions. References are available upon request and phone orders are welcome. Serving quality minded sportsmen across the nation is our specialty.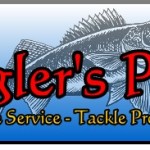 Angler's Pride Taxidermy provides high quality fish mounts using modern methods of preservation and painting. Angler's Pride Specialties also provides a variety of products such as Cover-It Tackle Wrap, to help protect anglers and their equipment from injury or damage.Angler's Pride Walleye Guide Service is a teaching tool to help anglers learn about locating and catching walleye in lakes, rivers, and reservoirs. Angler's Art Taxidermy has one specialty….FISH. Whether the lunker of a lifetime, or a child's first catch, you deserve a trophy you can be proud of. Your mount will explode to life with vibrant colors, animated action, and extra detailing you don't often come by. Dennis is a licensed professional with a Masters degree in biology, and over fifteen years experience in the art of fish taxidermy.