 At the Dixie Haven Resort, you will find all the comforts of home but with a beautiful view of Webster Lake in North Webster, Indiana. Our rooms are cozy, clean and comfortable and we are just a few steps away from the shores of this beautiful lake.
The Dixie Haven Resort and Webster Lake have something for everyone. FISHERMEN will be excited to know that Webster Lake is famous for its Muskie, Bass, and other panfishing opportunities. Hunting and fishing locations are abundant in this area due to the numerous lakes, aggressive stocking program and the tri-county game preserve. FAMILIES enjoy water activities such as boating, skiing, swimming and even a ride on the Historic Dixie Sternwheel Paddle Boat. Those that prefer to stay on land will enjoy golfing at some of our beautiful nearby golf courses, shopping in our unique shops or just relaxing and watching the sunset across the lake. EVERYONE loves the beautiful outdoor swimming pool and the great nightly bonfires. These bonfires are great because you can alway hear about the catch of the day or the ones that got away! Come join us at the Dixie Haven Resort for your next fishing trip or family getaway.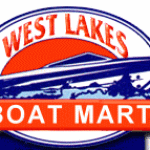 We at West Lakes Marine feel that we are friendly and courteous enough to provide you with the highest quality service, setting us apart from our competitors. We provide our customers with over 40 years of friendly, helpful service has allowed us to develop the important product knowledge necessary to give you the best quality service.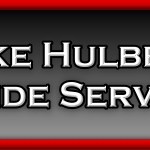 I have been musky fishing for almost 10 years and my addiction has taken me to places all over the country in search of this fierce beast! Whether I am fishing my home waters in Indiana or tackling the mighty musky in Northern Wisconsin, you can be sure I will be on the water some place!Spending a day with me on the water will be a unique experience. Whether you are in search of your first musky or a fish of a lifetime I will provide you with a full day of information, proven techniques and proper release methods. I will explain the when, where, why and how while searching for this elusive beast. It is my personal goal to provide each client a trip they will never forget!